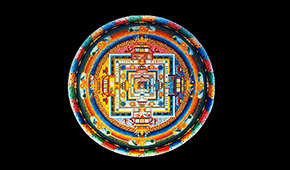 It was in the year 2010, when for the first time, time blessed me with an opportunity to travel overseas, "Australia". It was this maiden voyage that dramatically modified my life, and sole perception of travelling took a concrete shape.

Belonging to a landlocked country, Nepal, I was tremendously enthralled by my excitement to encounter and treasure the loveliness of ocean. Sitting by the ocean with a cup of coffee in one hand and a camera on the other, I witnessed the world swiftly passing by; however, the sensational breeze blowing from the shore reminded me of the flawless aura of being in an absolute 5 Star holiday. Without the touch and hues of luxurious amenities, I believe sitting shoulder to shoulder with your dream and living it every next minute, is a five star holiday. Coming back home with the complete package of a new person behind my skin was the handsome reward of Travelling. This is how like all the best journeys of our lives, the Grand Himalaya started in 2013 with the simple thought...
"I climb mountains
not just to be there on the top,
but to share my eyes
to fly your emotions
miles and miles,
and get lost in the wilderness of
eternal bliss.

I climb mountains
not just to be there on the top. "